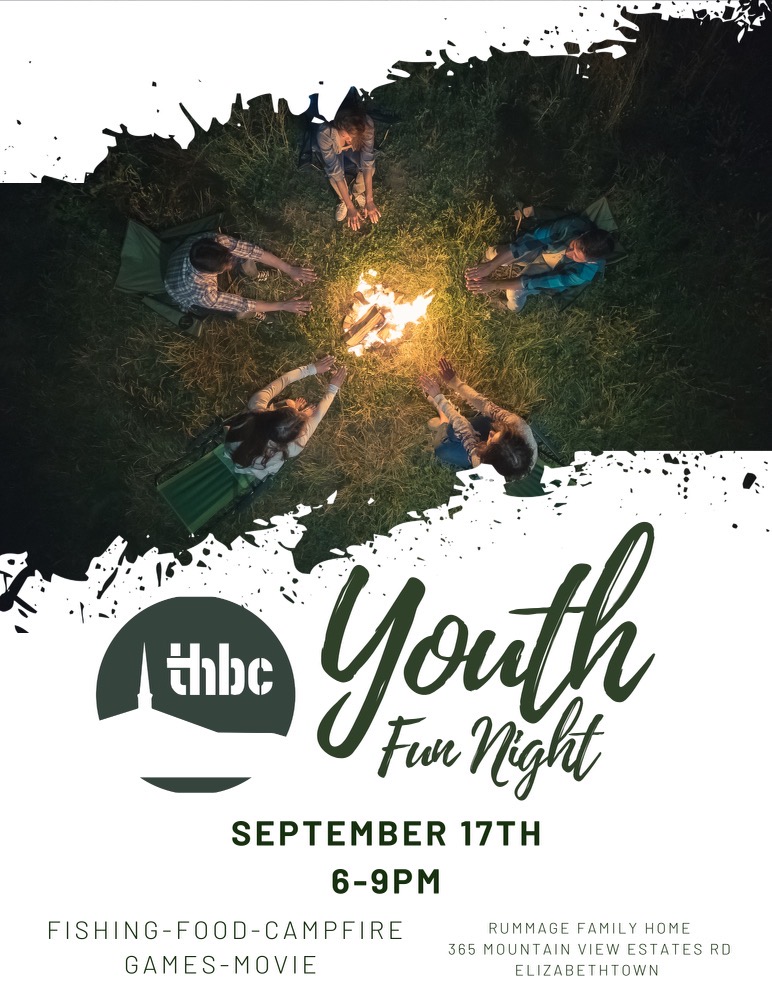 Join us on Wednesday Nights!!!
We are starting a new study on Wednesdays, so it is a great time to join us!
We meet up, hang out, and get into the Word together at 6:30pm.
You do not want to miss this great opportunity to get connected!!!!
Ignite Night at the Fall Revival
On Tuesday October 18, our Fall Revival will feature a worship service immediately followed by a concert by Adalid!!! This is going to be a great time!!!
Sunday Morning Wake-Up: 9:45 am
WNW: Wednesday Night Worship: 6:30 pm
Clarity's Walk for Life is September 10th at Clarity Solutions!!! This is a fun family-friendly event that we are doing together!!!
To learn more & help support Clarity, click here!!!
Want to know more about what THBC Youth is doing???